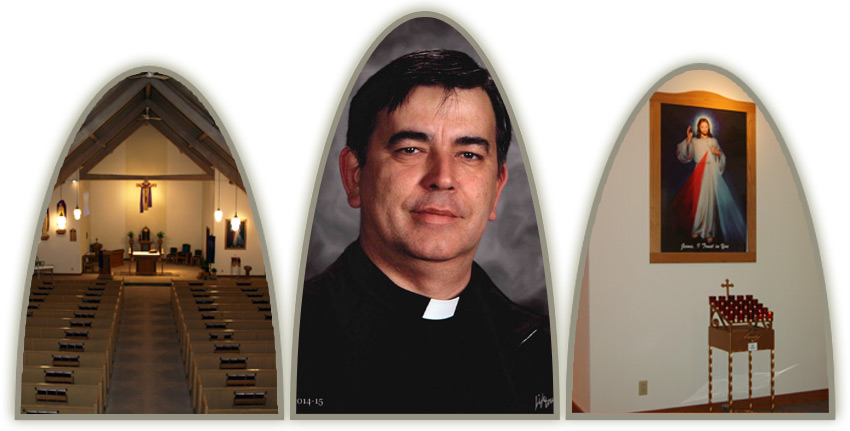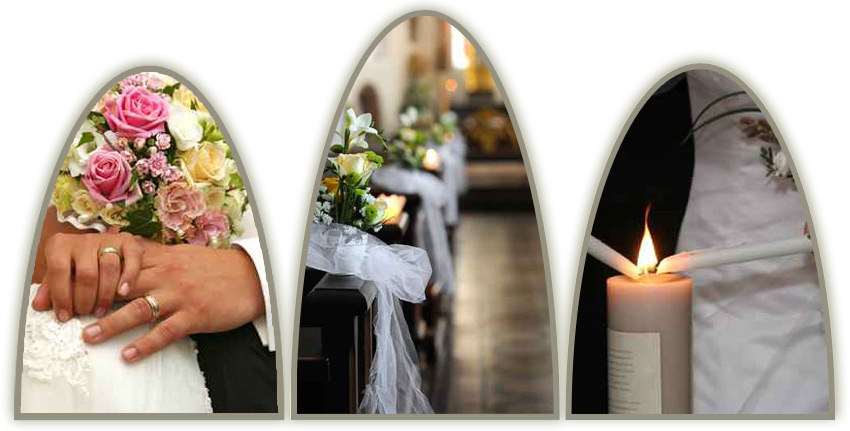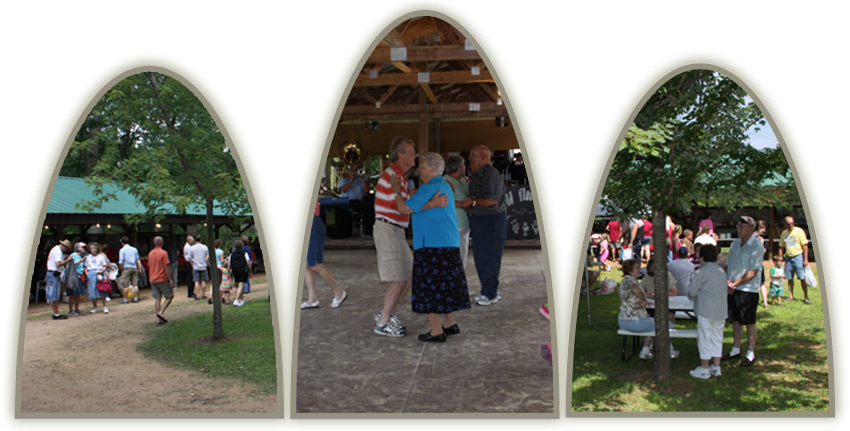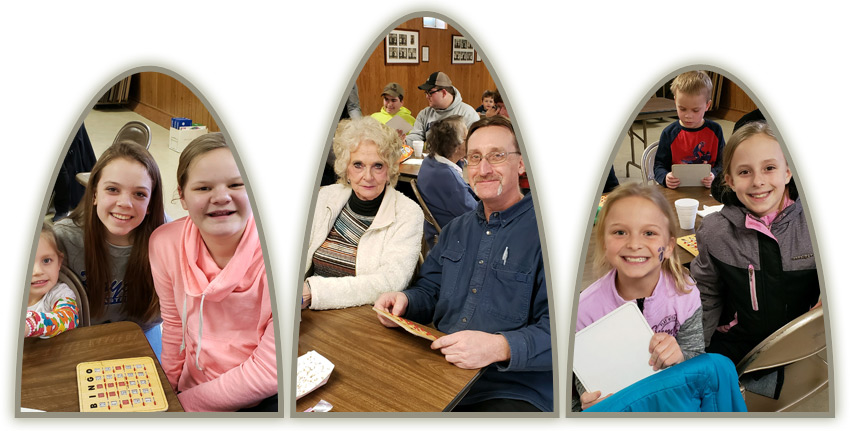 Welcome to St Philip the Apostle
St. Philip church is located in Rudolph Wisconsin. We are a vibrant parish with about 200 households; many ministries; and a diverse congregation. From Young Adults to Empty-Nesters, we offer something for everyone. Visit our Adult Programs section to see how you can participate in our parish family.
St. Philip is home to the Rudolph Grotto Gardens. We welcome thousands of visitors every year from all over the world who come to view our beautiful gardens. The Grotto Gardens include five acres of trees, flowers and meandering paths with man-made rock formations and shrines and provide a spiritual setting where one can spend quiet moments contemplating the wonders of God and creation. Learn more about the Grotto Gardens at the Rudolph Grotto website.
If you live in the area, register and become a parishioner. If you are visiting, stop by to join us in celebrating a mass or spend an afternoon wandering through the Grotto. Here, on this website, we hope you will find information, answers, inspiration, history, hope, and a reason to visit our church and Grotto Gardens in person.
Upcoming Events
click poster images for larger view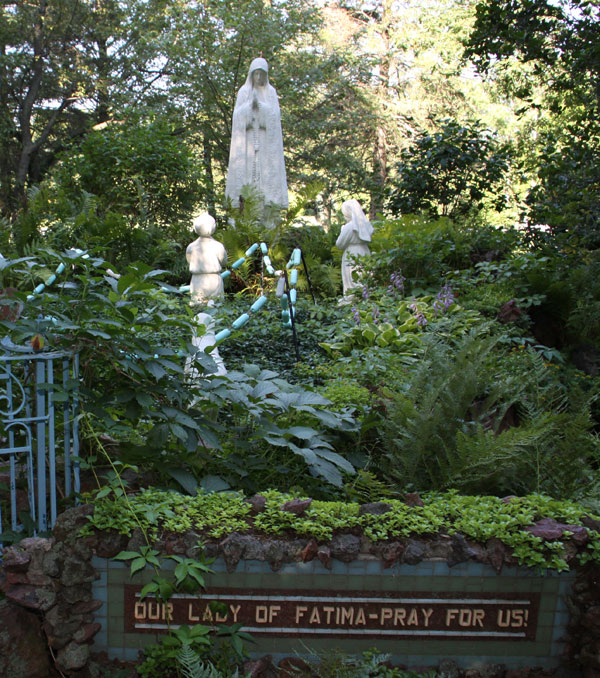 Rosary at the Grotto Fatima Shrine
Sunday, Oct 13, 2019
12:00 noon
To commemorate the 102nd anniversary of the Apparition of Our Lady of Fatima, a Rosary will be prayed on Sunday, October 13, at 12:00 Noon at the Fatima Shrine in the Grotto, led by Deacon Kevin Ray. A reception will be held in the Welcome Center immediately following. All are invited.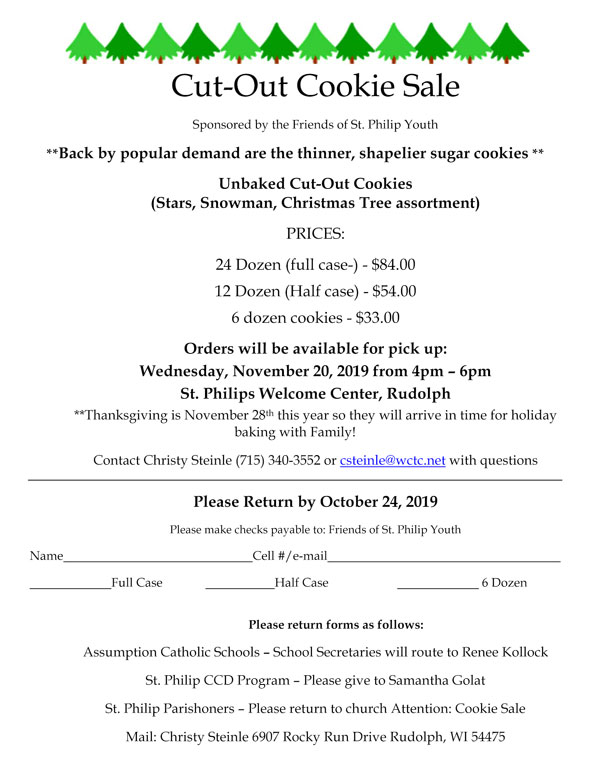 Cut-Out Cookie Sale
Delivered before Thanksgiving!
Order by Oct 24, Pick up Nov 20
24 Dozen: $84, 12 Dozen: $54, 6 Dozen: $33
Sponsored By Friends of St Philip Youth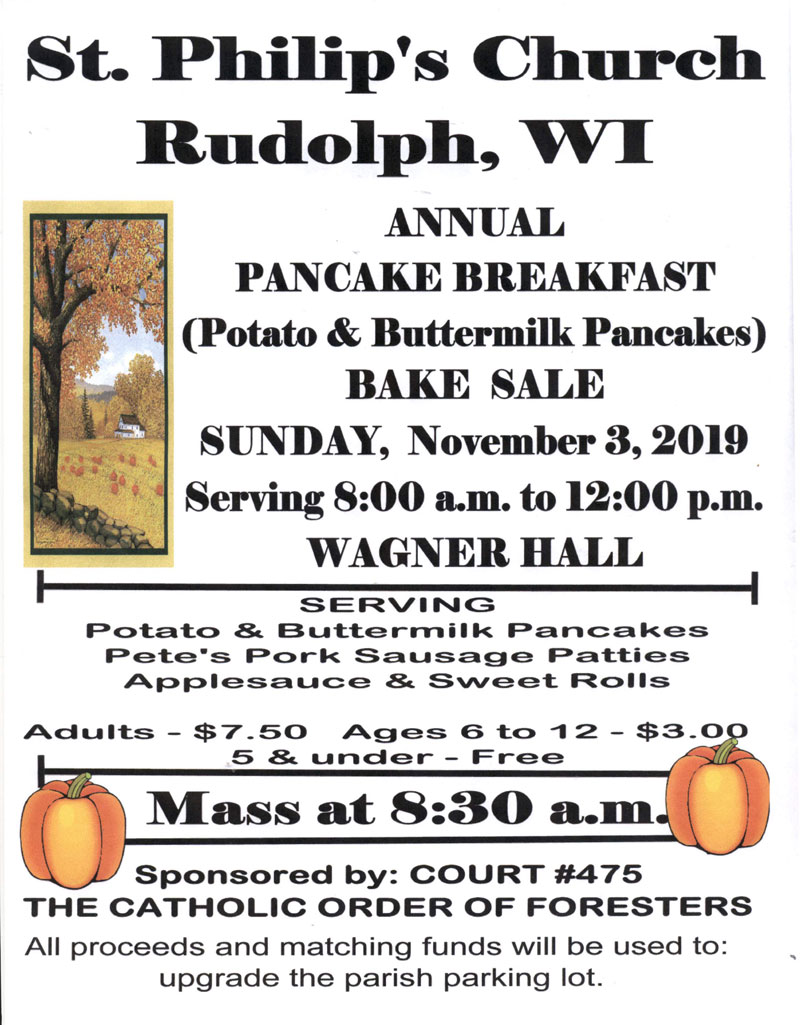 Pancake Breakfast
Sunday, Nov 3, 2019
8:00am - 12:00pm
Potato and Buttermilk Pancakes - Bake Sale
Pork Sausage, Applesauce and Sweet Rolls
Adults - $7.50, Ages 6 to 12 - $3.00, 5 and under - Free
Mass at 8:30 a.m.
All proceeds will be used to upgrade the parking lot.
Welcome Center Dedication
We recently dedicated our new Welcome Center. Here's some photos to commemorate the occasion.